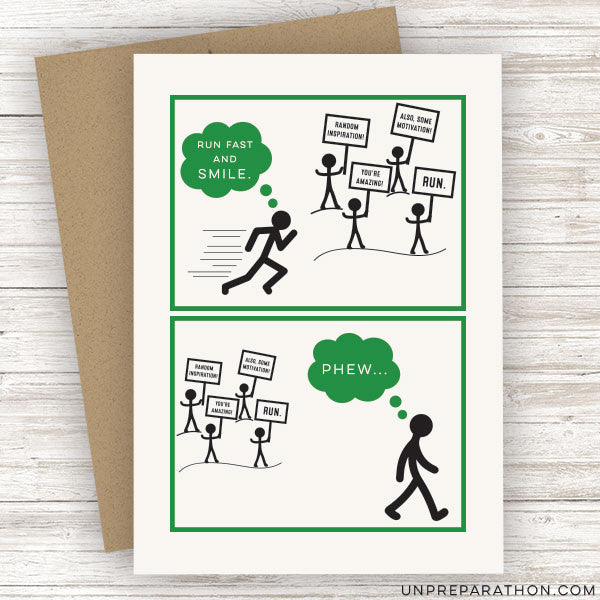 Every runner knows that we try to look like we are sailing through a race like a Kenyan when we pass a crowd.


FRONT:
Image of stick figure running past spectators.
Image of stick figure walking after passing spectators.

INSIDE:
GO IMPRESS THEM ALL


This card is proudly produced with wind power on 100% recycled, premium cardstock with a linen finish.
Card size: 4.25 x 5.5"

CARD: A301